(BPT) - Entertaining and socializing have become a bit more challenging these days as society continues to navigate through the pandemic. If COVID-19 is causing you to miss out on regular dining experiences and hanging out with friends, why not explore new ways to have fun out on your patio, deck, porch or yard? It's easy to host a successful — and socially distant — soiree with a few friends or family members, as long as you plan ahead and comply with the group gathering rules set for your community. A great place to start is to stock up your bar cart with all the essential ingredients needed for the perfect cocktail or mocktail.
Need some entertainment inspiration? Start here.
1. Brainstorm a theme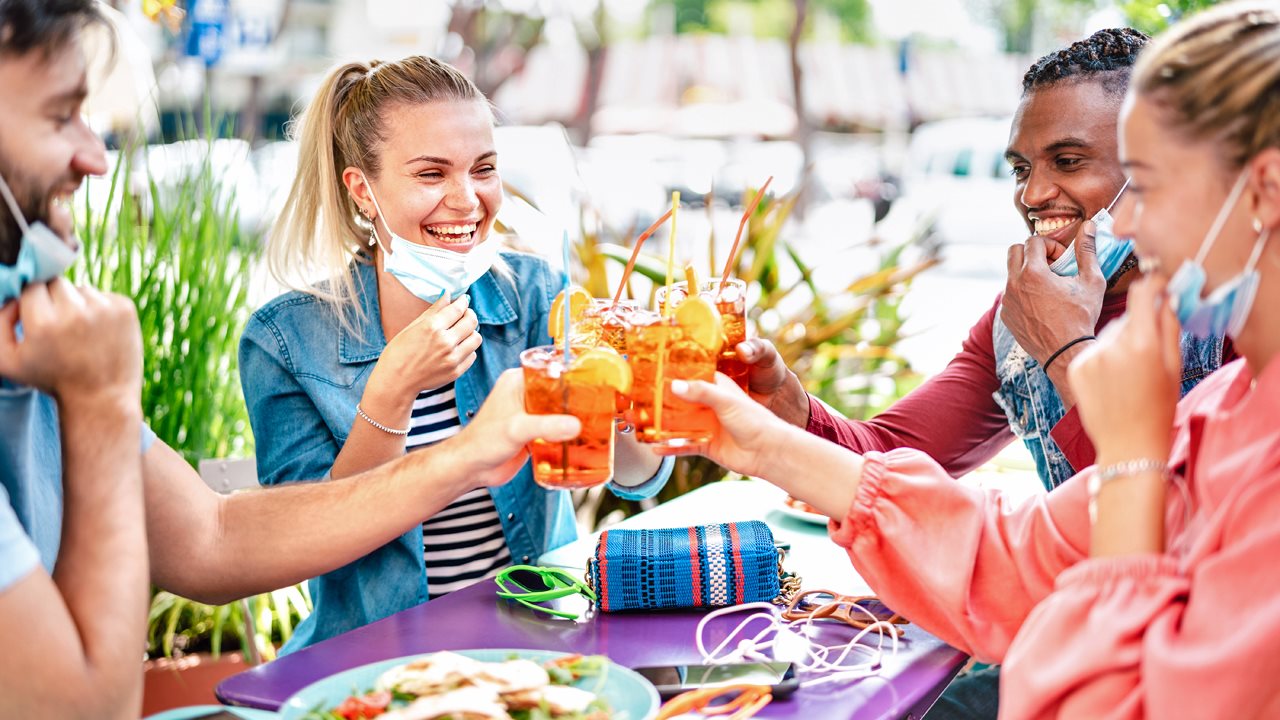 What sounds like fun to you? Once you've chosen a festive theme for your shindig, highlight it with beverages and snacks to match. Here are a few ideas:
Blast from the past: Long Island iced tea and pasta salad from the '80s
Hawaiian luau: Refreshing beach drinks and pineapple kebabs
Camping out: Chocolate martinis and s'mores
Nautical theme: Sea Breeze drinks and shrimp cocktail
Play appropriate music and set up some socially distant party games to suit your theme. Encourage everyone to wear the right clothes for the occasion, and set an example with your own outfit!
2. Offer versatile mixers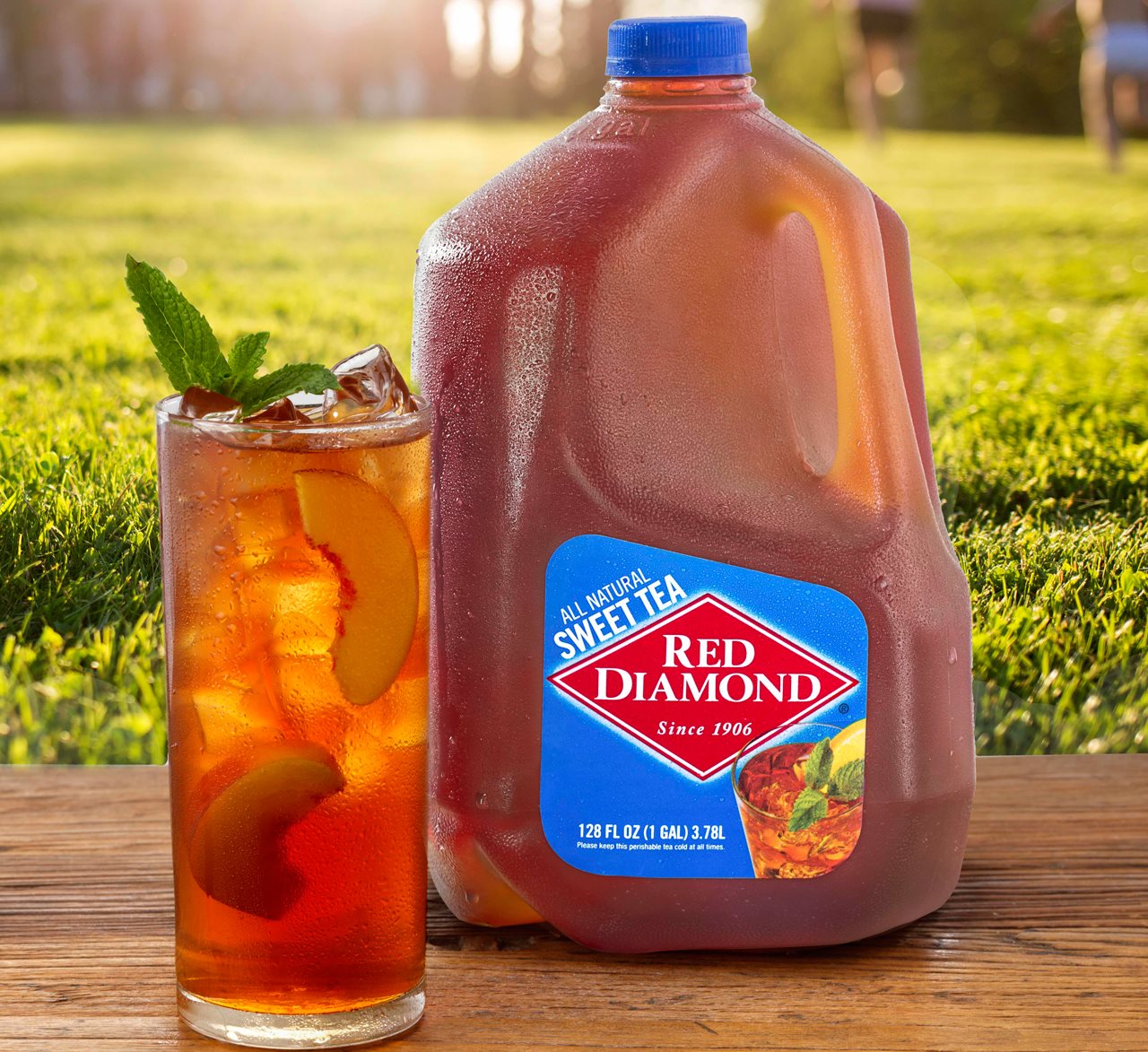 Every drink — with or without alcohol — needs the perfect base to taste great. You can create a variety of delicious concoctions, like this refreshing punch, using mixers like Red Diamond Sweet Tea.
Sweet tea and dark rum combine for a tasty punch, and the peach slices make your drinks look just like summer.
Ingredients:
3/4 cup Red Diamond Sweet Tea
1/2 tablespoon lime simple syrup
1.5 shots dark rum
3-4 slices fresh peaches
Recipe:
In a glass filled with crushed ice, layer ingredients in this order: sweet tea, simple syrup, rum.
Add peach slices — stirring optional — and sip away.
3. Jazz up drinks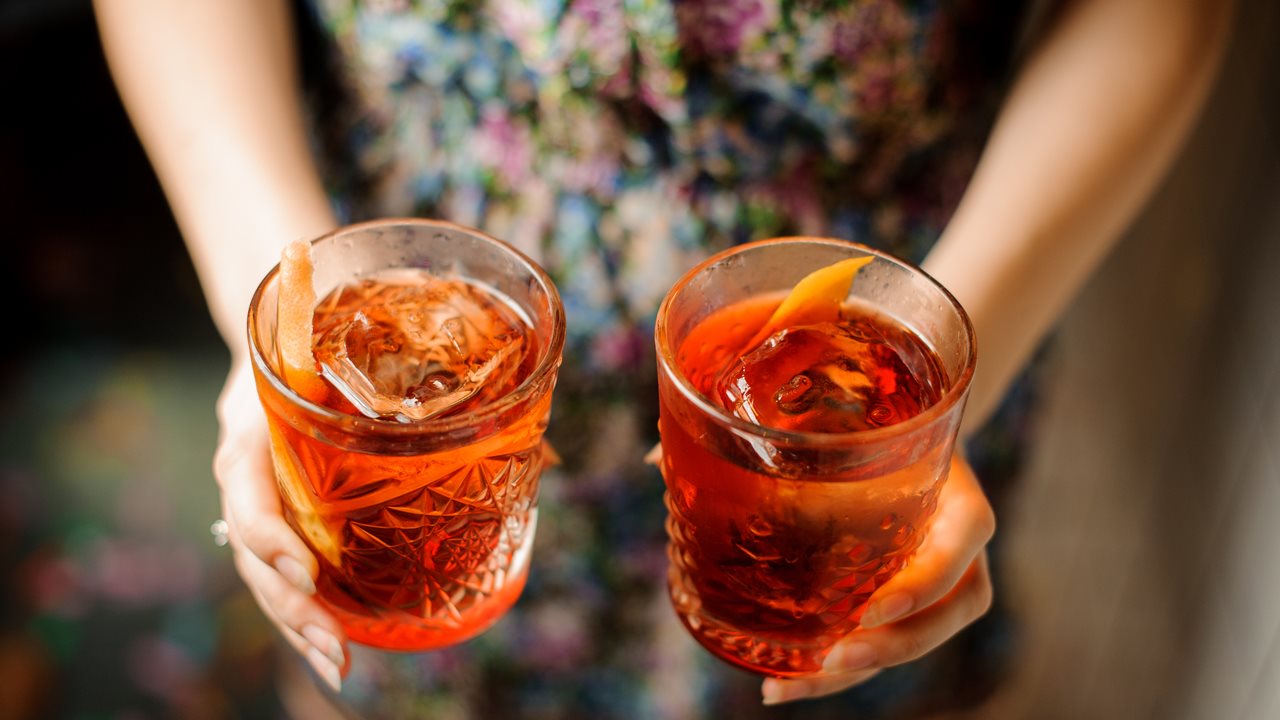 Look for fun, funky glassware to serve your tasty beverages. If you can't find what you want for your party, why not make it yourself? Use acrylic paints or permanent markers in a variety of colors to paint or draw on plastic cups or thrift store glasses. To minimize the spread of germs and to keep everyone as safe as possible, write guests' names on each glass, or draw a picture of something that identifies the glass as theirs, like their dog's face or their favorite cartoon character. Enlist your family in helping to create decorative vessels for your beverages.
4. Garnish with gusto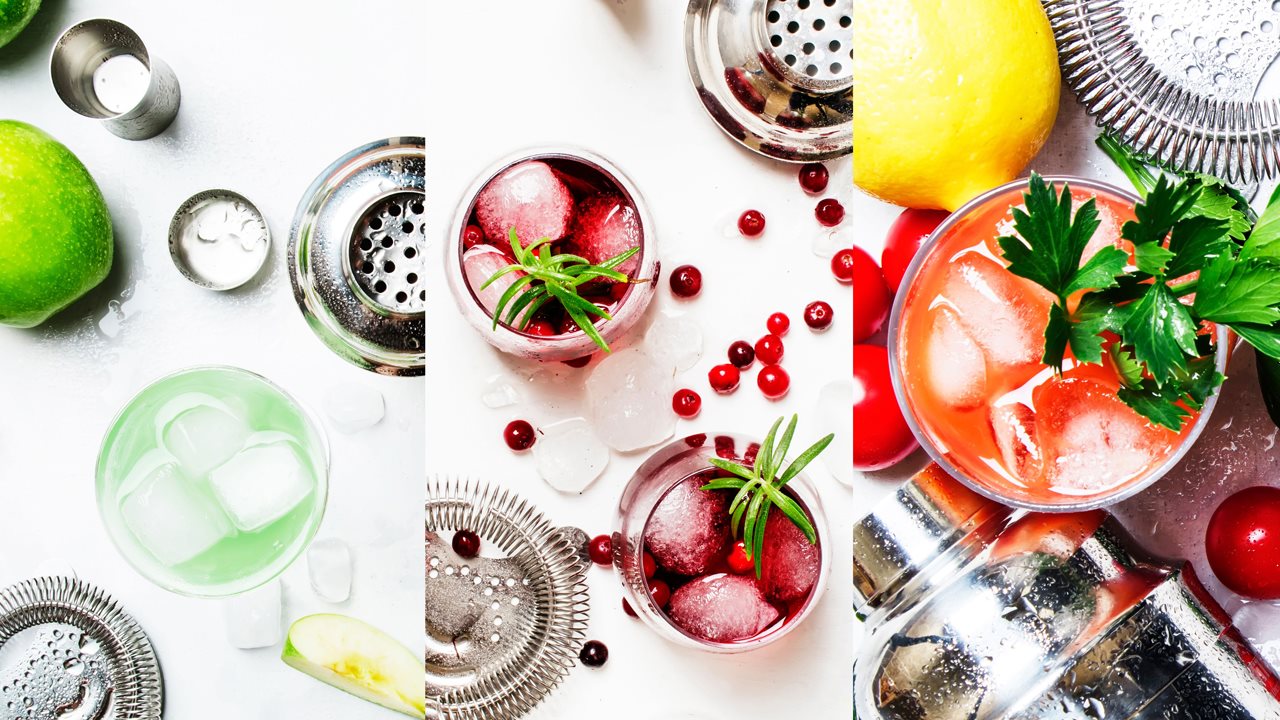 Drink garnishes are the kind of detail that make a big impression. Next to your outdoor bar, display an attractive assortment of garnishes for guests to spruce up their drinks:
Lemon and lime slices and twists
Cocktail onions and olives
Pickled veggies or celery sticks
Maraschino cherries
Candied ginger
Cinnamon, nutmeg or cardamom
Fresh basil or mint leaves
Don't forget to add an easily accessible bottle of hand sanitizer to keep guests safe as they put the finishing touches on their drinks.
5. Dazzle with your decor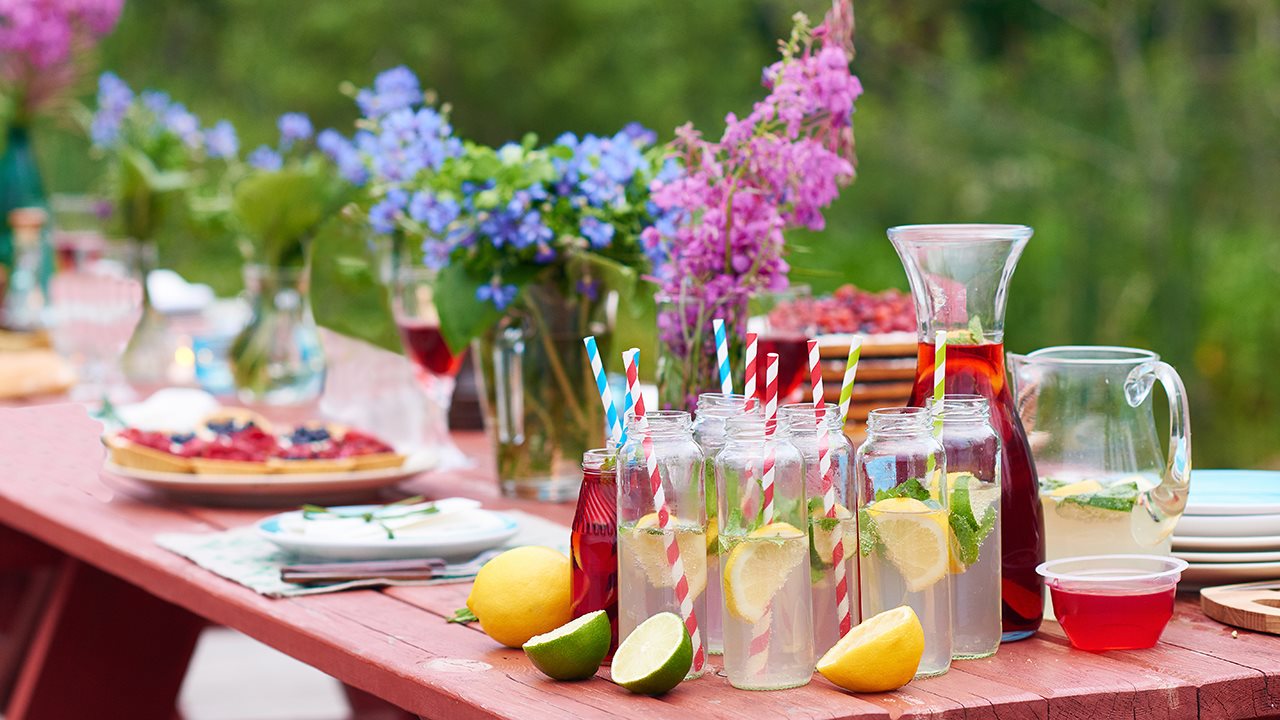 To transform your event into a real celebration, serve your drinks and snacks with extra flair. Look for festive napkins, fun patterned straws or fancy swizzle sticks to boost your party's theme — and maybe even tiny umbrellas or garnish skewers. Choose a few basic colors that follow your theme for all your decor — from the evite to napkins and plates, to colorful flowers and centerpieces. Consider offering colorful complimentary facemasks and hand-held paper fans to keep everyone safe in style while circulating air.
Be ready for all your entertaining with Red Diamond Iced Tea, made purely of tea leaves, water and sugar (or without sugar) — and nothing else. The tea is so real and fresh it can only be found in the refrigerator section. Choose from gallon, half gallon and pint sizes, in Sweet, Unsweet and Splenda varieties. Find the tea at a store near you.